Multiple Graphical Interfaces in Project Designer (MGI)
Last updated
Below you find an introduction video that gives you an idea of what you can do with multiple interfaces in Project Designer. This video mentions only up to three (3) different UI's, but starting in Project Designer 1.27.0, it is now possible to have up to five (5).
FAQ's:
How many interfaces can I create?
Starting in Project Designer 1.27.0, you can have up to five different interfaces in one project. See Illustration diagram below. Prior to 1.27.0, the limit was up to three different interfaces.
How many interfaces can access the Biamp Controller at the same time?
Up to five different units (touch panels, mobile devices, laptops) can access a control system simultaneously.
Is it possible to mix between interfaces showing the same page?
Yes, you can mix as you prefer. As an example, you could have two touch displays showing interface 1 and two displays showing interface 2 and one display showing interface 3. Maximum number of total units are still five.
Can I use these multiple graphical interfaces for a three-room installation with door switches?
If the system status are based on I/O inputs, then no. (Advanced scripting is required)
If you only have two different states for the rooms, e.g. all rooms combined into one and all separated, then yes.
Is there separate Master Page for each interface?
No, the Master Page stays the same and protrudes through all the interfaces
How do I access the different home pages on the Biamp Touch panels?
When accessing the settings on the Touch Panel, you will see the "Set interface ID". Here, you set it to either 1, 2, 3, 4, or 5, depending on your installation.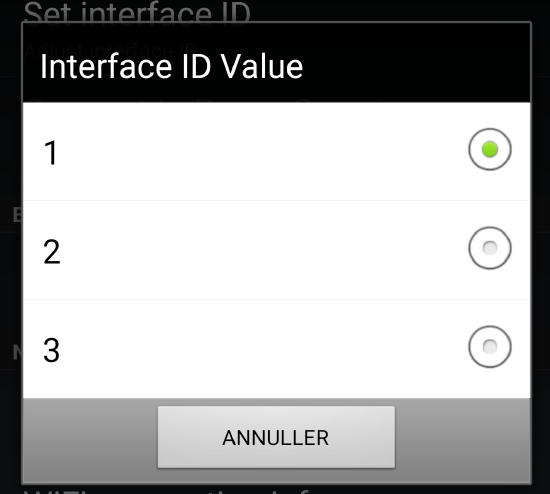 How do I access the different home pages in the Biamp Control App?
In the iOS/iPadOS app the Interface ID is set in the iOS Settings app > Biamp Control > Interface ID.
How do I access the different home pages from a browser?
For browser access to the GUI, please see this article.