Cut-out dimensions for Audia/Nexia control devices
Last updated
Biamp Systems' control devices are designed to fit standard gang box sizes. But in some applications a wall box cannot be installed or a customized wall cut out might be required. Furthermore, this article may help adapting any control device for different electrical standards to installations worldwide.
Remote Ethernet Devices
See also the article Mounting Remote Control Boxes
RED-1

The RED-1 surface mounts to most walls and has a wide variety of mounting holes that accommodate standard US and International back boxes.
Fig.5: RED-1 back box mounting holes
RED-1F
The flush mount versions of RED-1 requires a rectangular cut out with the following dimensions: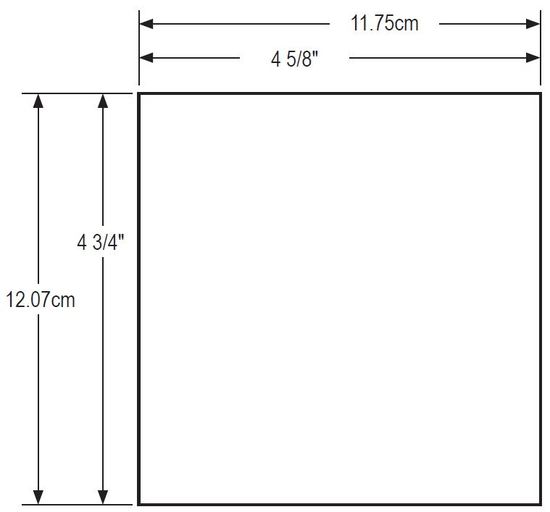 Fig.6: Red-1F wall cut out dimensions
More details and tips on installing a Remote Ethernet Device can be found in the RED-1 / TEC-1 Manual, located in the document library on https://www.biamp.com/downloads