TIP: How to use a GPIO as an input
Last updated
You can use one or more of the IO's as an Input to trigger any sequence or event in Project Designer. It might be an external button or switch, which enables an event in the controller, like combining two rooms and locking buttons on the secondary room.
An input can trigger in two different ways: High or low.
In the schematic below, you can see that the controller accepts voltages up to 24 volts and a short to ground.
In the Systems page of Project Designer, you assign one of the IO's as an Input as shown below: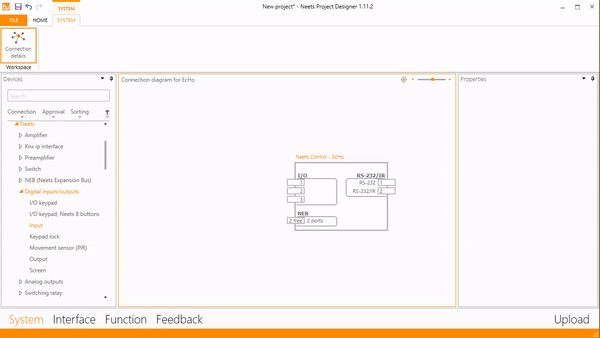 Then go to the Feedback section and give the input a function as shown here: