Fixing all SVC-2 VoIP calls ending at 15 minutes
Last updated
This tech note explains what setting to toggle if you run into the issue of your Tesira VoIP endpoint terminating or being kicked from all calls at 15 minutes. Long story short, you'll need to toggle the session timer.
If the timer is on, try turning it off.
If the timer is off, try turning it on.
Locating the setting in the software
Note that you must toggle to the "Advanced" view of the VoIP Control/Status block
Locating the setting in the Web GUI
Note to toggle to advanced.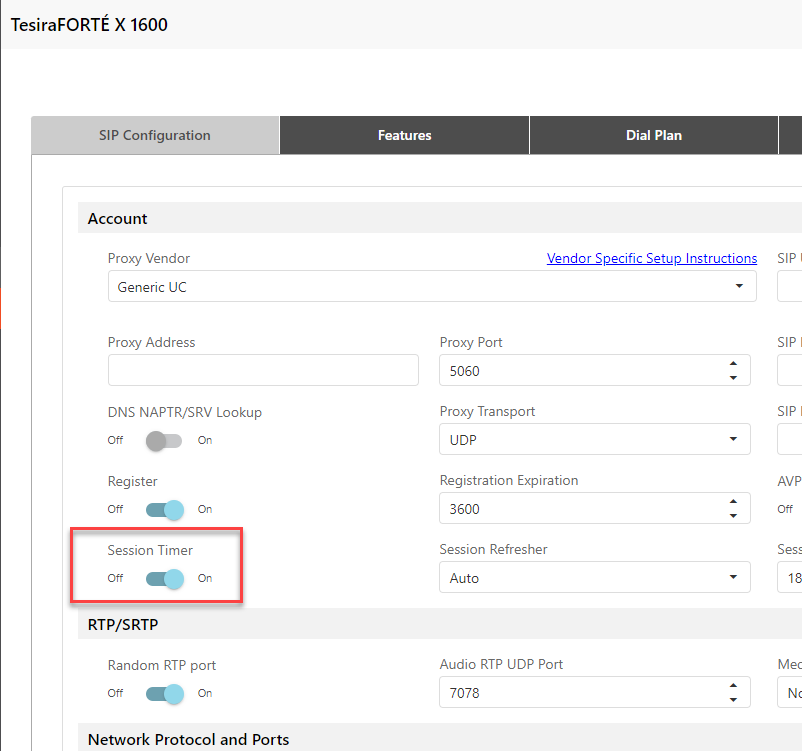 If this issue persists after toggling this setting please reach out to Support for further troubleshooting.
Further reading