Qt X Hardware comparison quick guide
Last updated
This article is a quick reference guide to the Qt X controllers with notes on outputs, speaker type supported, and accessories included.
Comparison Chart and Notes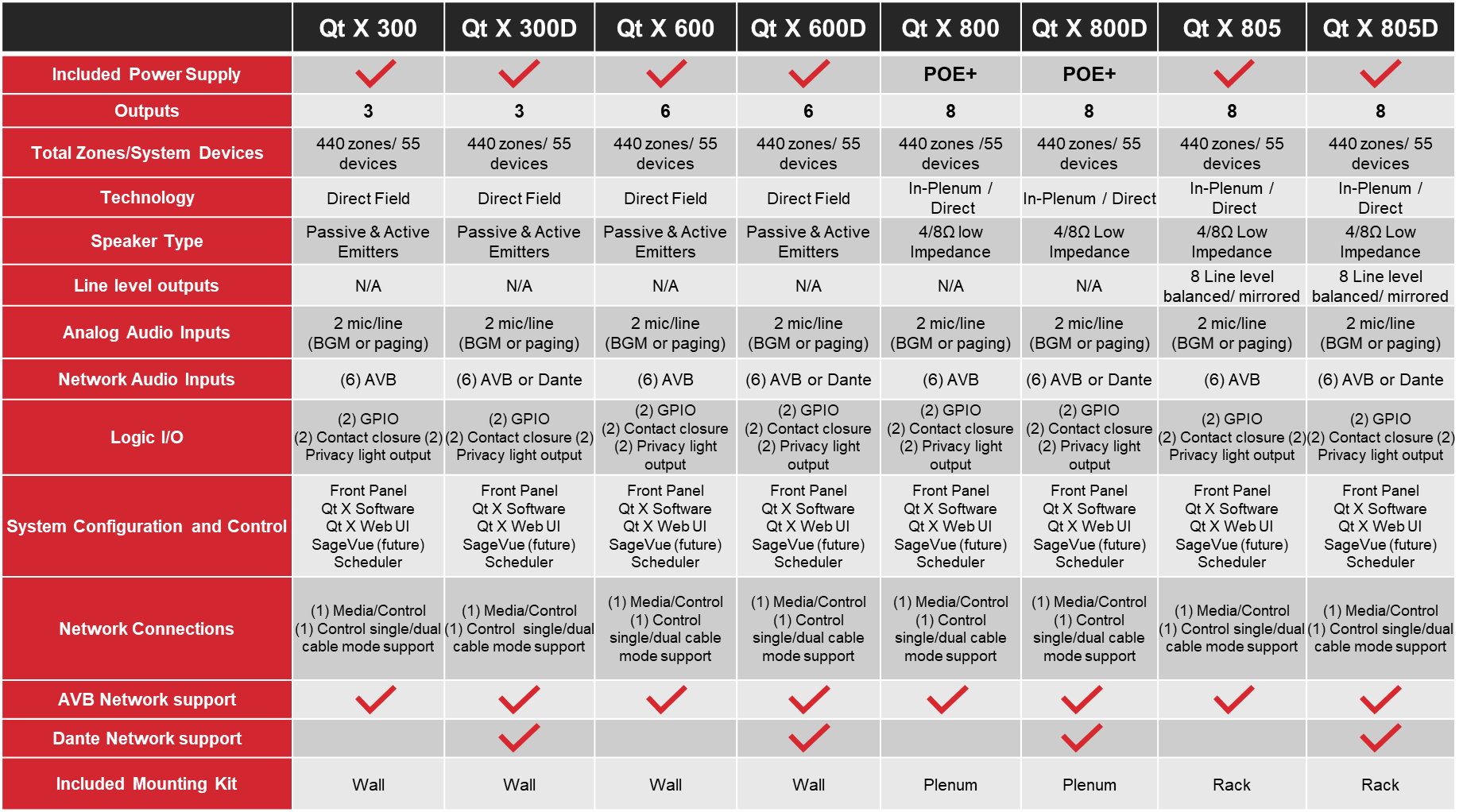 Notes
Power supplies
All Qt X devices except the 800/800D are shipped with an appropriate power supply. The Qt X 800/800D is intended for plenum installations and requires a PoE+ power supply. When installing any devices, emitters, and their associated power and network cabling in a plenum space or elsewhere, be sure to follow all regulatory/safety requirements.
Multi-controller-type systems
A sound masking system may incorporate both the Qt X 300/600/300D/600D and Qt X 800/805/800D/805D sound masking devices and their associated speakers and audio and network devices. All Qt X devices may be programmed as stand-alone or as part of a larger system configuration sharing virtual zones across multiple controllers.
Only one media type per system
All Qt X hardware in a configuration must be set to the same media type (AVB or Dante). Mixed network modes are not supported.
Controller Descriptions